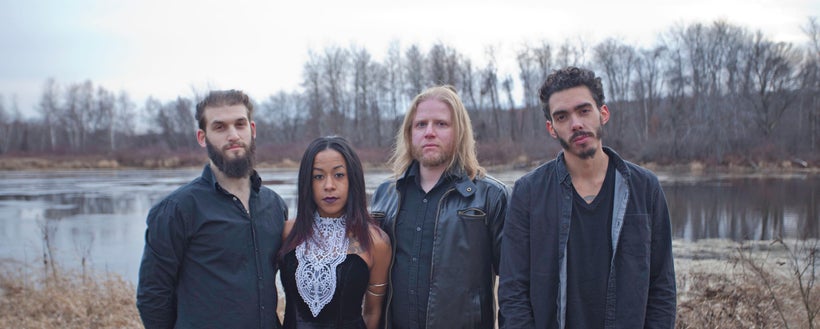 Emotionally speaking, I was not in the best place when I ventured out of my hot apartment — only to step onto an even hotter street— on a sunny day in August. My stepfather had died only a few months before, the very notion of grief enveloped me like a deadly hug, and I couldn't escape the stench of death no matter how fast I ran.
I had no desire to honor the plans I made to meet an old college friend in the Village and only begrudgingly deleted every fake excuse I had at the ready to cancel said outing from the center of my mind.
As the light of day hit my face for the first time in what felt like ages, I shook off the wave of sadness that had been my oldest friend. I was determined to greet the day head on, feeling slightly ashamed by the fact that the person I was meeting had just gotten back from a hiking trip and was probably one of the busiest women I knew…and I was not.
A quick trip on the downtown A and a 10 minute walk later, I saw her sitting on the steps near Babbo, the restaurant where we agreed to meet. She was a stunning creature who managed to maintain a pretty face of makeup and perfect hair despite the fact that it was a sweltering 95 degrees outside. Janeth Gonda embraced me like a long-lost sister immediately, despite the fact we hadn't seen each other in more than two years. That is just who she is.
I reached out to Janeth because I thought she would make a great story. She has a great story… but more on that another time. Her posts on social media captivated me. She was in New York sharing her gift with the world— and at the age of 25, clearly living her best life.
A talented musician, Janeth is lead vocalist of the band Espejismo; which translates to "mirage" in English. Soon after catching up with her, I learned that she and her band have travelled with their art— performing on tour in Colombia for a short time in the years since she graduated from Hofstra University… and returned to engage in additional projects.
How did she do it all? I wanted to know. Maybe if I knew the secret to her hustle, I could apply some of it to my own life.
Further into our conversation we found ourselves atop the roof of a bar, sitting in directly in the sun with a couple of drinks. She was candid about her life and her ambition, which include her business, Barranquilla Studios and a full-time job at BUST magazine.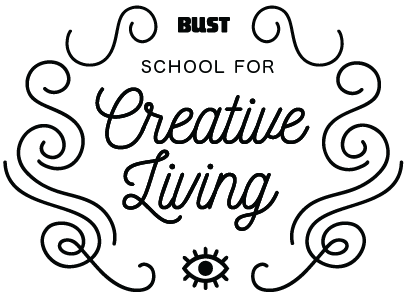 As the Events and Promotions Manager for BUST, Janeth deals with all aspects of the magazine's promotional happenings.
"I would say the most exciting part of the job is getting an empty space and filling it up with an eclectic variety of people who together create a positive and powerful atmosphere. Having an idea and making it turn it into reality is really fun for me," she said.
Janeth is currently working on BUST's Craftacular, a holiday event at the Brooklyn Expo Center which will feature more than 200 different companies, business owners and musicians. Janeth went on to explain just what a labor of love the occasion is; meant "to provide a space for badass female identifying ladies to be able to showcase their work and speak their minds."
In attendance will be powerful women such as actress and activist Amber Tamblyn, author Kristen Sollee, sexpert Sophie St. Thomas, New York Times writer Lindy West, Julia Cumming of Sunflower Bean, and many others.
I also had my answer. Her work was not solely about herself or promoting her brand… a dangerous trap all of us millennials tend to fall into. It's how we get stuck sometimes. It's how we feel worthless— especially when we don't feel like we're connecting with others.
Janeth is an artist. She creates beauty and she collaborates with others in a way where everyone shines. After several hours in her company I returned home with new understanding. I felt a new light, though the sun was no longer shining on my face.
READ MY Q&A WITH JANETH BELOW!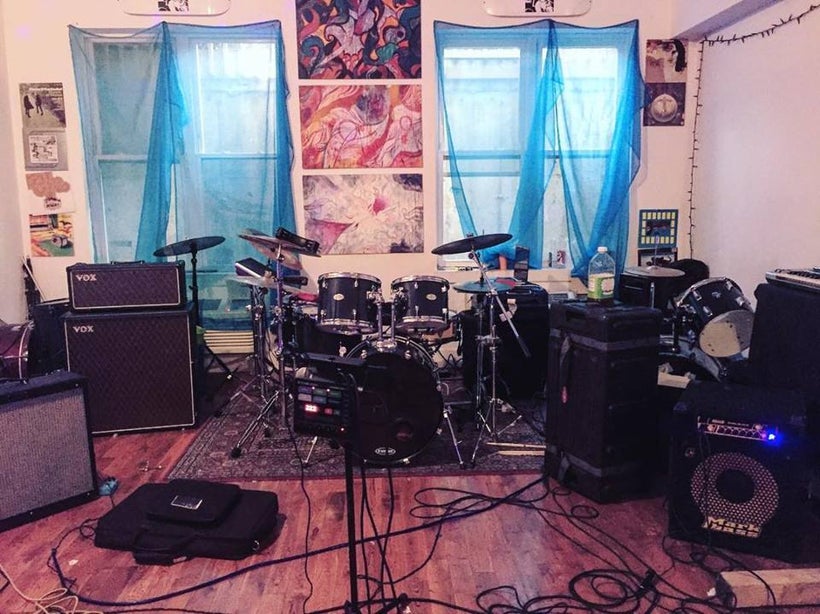 JMR: You are largely self-employed, right? You make your own music, book your own gigs and invite fellow musicians to play in your own space, which you call barranquilla studios…?
JG: Well at this point I work full time at BUST, but I also work full-time for myself. Outside of working at BUST I am writing music and preparing to record my first album with my project, Espejismo. I am also working for this really cool project called Brooklyn Gypsies, throwing shows, and seeing good music.
JMR: Tell me more about yourself as an artist and why are events like the BUST Magazine Craftacular and School for Creative Living important to you.
JG: I am an Afro-Colombian artist with a lot on my mind. My passion is with my project Espejismo. We describe ourselves as dark gypsy witch rock, pulling aspects from some of our greatest influences such as Tool, Portishead, and Massive Attack. The project is a blend of Middle Eastern and Western sounds that create an ethereal dark experience. The lyrics of my music are rather heavy, dealing with the dark issues that I have had to go through in my life. I sing about topics such as mental health which can often be ignored, or belittled. It is important for me to speak and sing about the truth. That is definitely the same kind of vibe that I hope to bring to any event that I do. At the BUST Holiday event, we are offering workshops on topics that simply can no longer be ignored. We are here to raise our voices.
JMR: The event you're organizing is clearly geared toward empowering women. Why is this is so important in today's political climate?
JG: Well, as we all know the current state of our country is crap. To me, this event is important because we are attempting to bring this issues to the forefront. We are providing safe, closed off areas during the event where people can have a discussion and work with professionals to deal with issues that are important to them and BUST. If we are able to help even one person, then for me the entire event will be a success. If 20 people come together and discuss, they will each go and discuss with another person— and so on and so forth. Before you know it, touching 20 people turned into touching 300. I want to pay attention, take action and organizing an event such at this is a start. There are a number of FREE workshops regarding safe sexual reproductive health, mental trauma, consent and political education.
JMR: What do you want those who attend the Craftacular and the BUST School for Creative Living to walk away with?
JG: I want people to walk away with new knowledge, a stronger sense of community, and a bag of unique and handcrafted gifts. But more importantly, I want to get the conversation started in everyone's minds off of Facebook status and prayers. I want help start a movement of not only words but action.