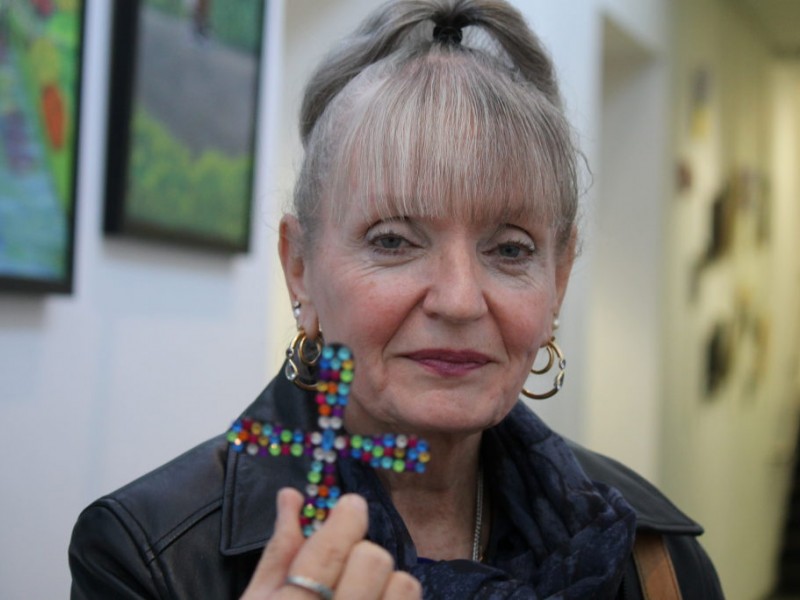 Members of Mineola's "Golden Age" club have taken over the Mineola Memorial Library art exhibition during the month October, showcasing their artwork after laboring every Thursday night since 2009.
Under the caring instruction of instructor Eleni Day Pitzel, the senior students have in different ways "learned deeper concentration, more relaxation, and tremendous gratification," recounted program participant Michael Vezzi.
Within the Mineola community, the Golden Age Club exists for members who have reached the age of 60. The group offers many opportunities and activities for its participants to engage with one another and inspire the surrounding neighborhoods. The art classes offered at the library are open to all members within the local organization.
Golden Age gallery artists Marie Benante, Ann and Herb Sehmelke, Michael Vezzi, Mary Guarino and Frank Maltese, Lillian Barnola, Anna Claus, Virginia Leonard, Marianne Zahn, Barbara Kolsen, Arline Cavanaugh and Anna Catalano all began their journeys as artists at very separate times. However, coming together every week to create a piece is an event to "look forward to," as Ann Sehmelke said.
Creativity is key to achieving the relaxing aspect the artists claim the program possesses. Many of the art students are first time artists, lacking basic experience upon attending their first class session. After working strictly "paint by numbers," Frank Maltese learned that "you can't be too critical of yourself. You really surprise yourself with what you can do."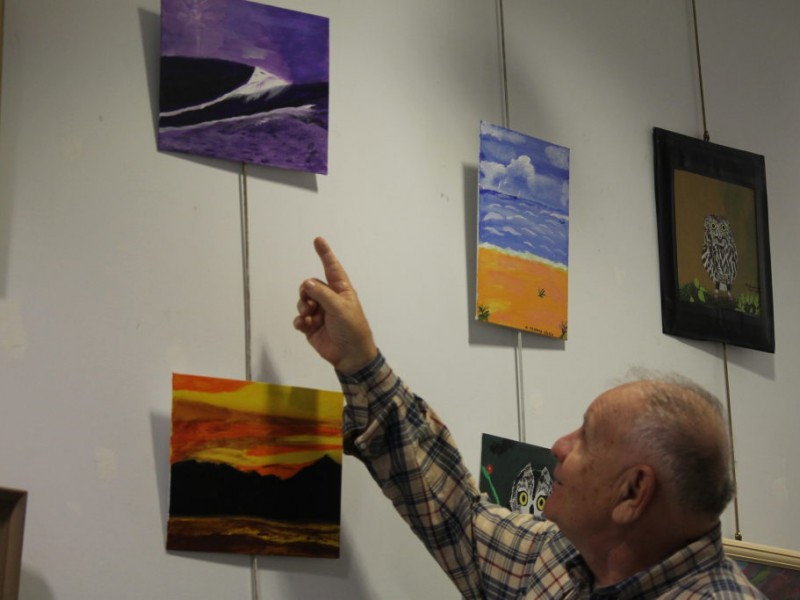 The main consensus among the group was their appreciation for Pitzel, singing her praises and a few going so far as to say they refrained from quitting art instruction because of her abilities.
Mary Guarino, who is heavily involved in the program, is one of them. She was originally "did not want to get involved with art" and was going to quit but when Pitzel "encouraged her to continue," she stayed.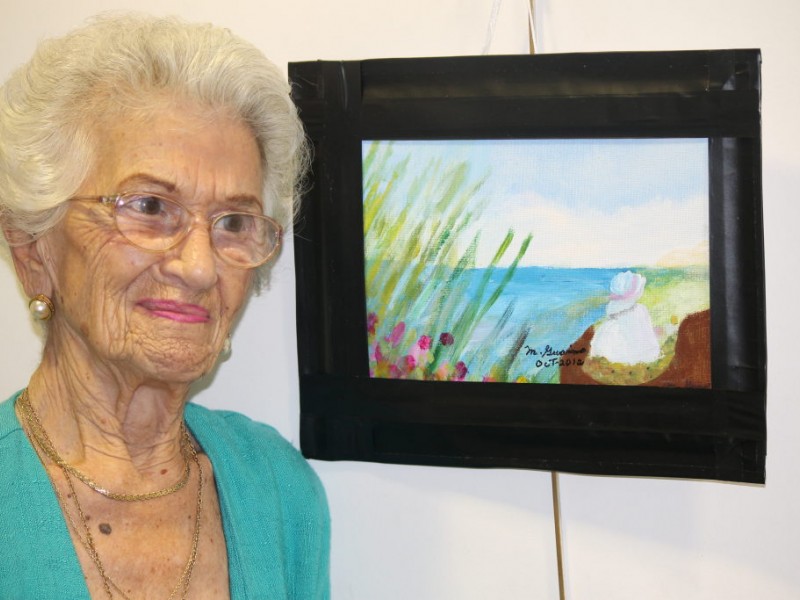 Self-taught since beginning in her early twenties, Pitzel had no teaching experience prior to teaching the members of the club. She had experienced personal success with solo art exhibits at the Downtown Association and being commissioned to do projects by "word of mouth," which led her to teach at the Mineola Library.
Working completely free of charge on most projects, Pitzel has busied herself with many nonprofit organizations. She is currently selling personally decorated t-shirts to donate money for the Winthrop Organization in addition to helping her Golden Age students/peers.
"I have a gift, nobody taught me," she said. "I have a beautiful gift, and so teaching people is better than money. I don't let people give up. Art is in their soul, it's in all of us."